Tickled far beyond mortal comprehension, Helmo now lives in a liminal space that defies all precepts of reality as we experience it, where he passes the time performing these arcane movements in an effort to move through the dimensional prison that is the apocalyptic Helmo's World.
Here he shares the secret formula of his so-called "Happy Dance".  Perform at your own risk, lest you become transported psychically to take his place forever in through the cosmic monkey's paw gambit of his muppetational witchcraft.
Update 2022-07-21: Sesame Workshop, the entity who owns the digital content rights to the Elmo's Happy Dance video I used in the production of Helmo's Happy Dance issued a takedown request to YouTube which removed my video and added a copyright strike against my account.  In an email exchange with the company, they confirm after further review that they disagree my work constitutes fair use.
In my estimation, if I pursued a legal challenge to demonstrate fair use, I risk the shutdown of my social channels and tremendous financial hardship.  As such, Wizardhead is opting to stop basing content on their intellectual property. Therefore, unless someone other than me uploads Helmo's Happy Dance to another corner of the internet somewhere, it shall be lost to the dustbin of history and live perhaps only as legend.
Farewell, Helmo.
Deleted from YouTube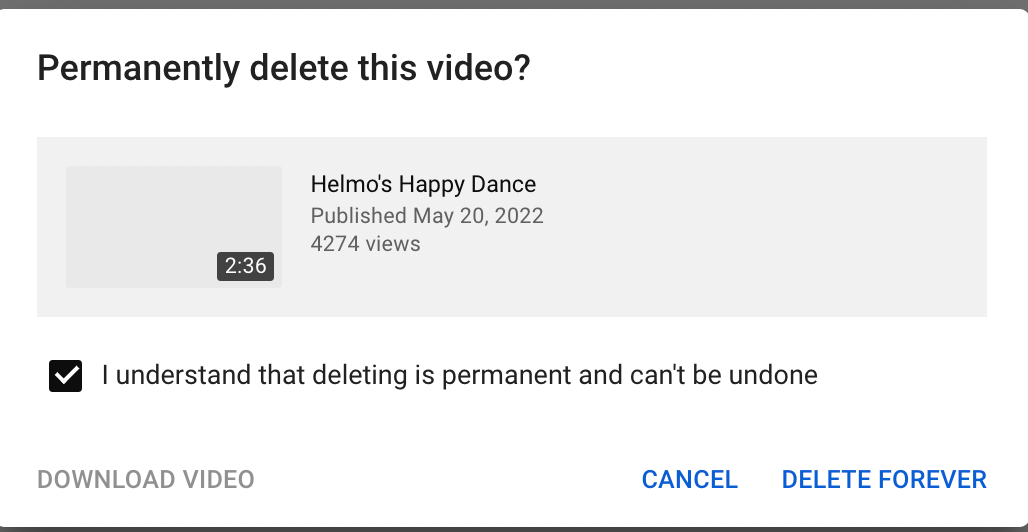 Deleted from Facebook